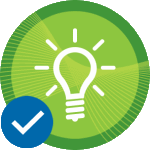 Who Are We?
M3V, LLC is an environmental consulting company that provides state-of-the-art solutions to compliance management and remediation challenges for government and commercial clients. Our expertise allows clients to focus on their core business, save money, and simplify the burden of ever changing regulatory requirements.
At the heart of M3V dedication to service excellence are two principals - trustworthiness and goal alignment. Based on these principals we are succeeding in making a difference for our customers.
Through a wide range of products and services in an ever-expanding coverage area, we provide the high level of personal service demanded by small- and mid-sized companies while still having the capabilities and experience to meet the needs of large organizations.
We strive to team up with our customers in solving technical and managerial issues and build long-lasting relationships.
Our Mission
Keep you in compliance with regulations
M3V's mission is to ensure that our customers receive the best data management applications in the industry, ensuring their satisfaction now and into the future.
At M3V Consulting we place our client's environmental management goals first. By doing so, M3V compliance experts achieve more than just environmental compliance.
Over 20 Years Experience
Our experience is all you need
Our experienced consultants have an average of over 20 years of environmental consulting, environmental testing, and environmental management experience. When you work with M3V consultants, you can be sure that you are working with compliance experts in the environmental management field.
In addition, M3V consultants use advanced and innovative tools such as eLearning and Environmental Expert applications to better serve our clients.
Why Choose Us?
Our compliance experts work with you to keep you in compliance with regulations
M3V engineers and consultants partner with our clients to effectively respond to their environmental information management needs. Our staff of professionals includes Ph.D.'s, P.E.'s, senior programmers, and IT managers, along with an extended network of associates. Our training as scientists and engineers within the environmental management industry affords us the ability to develop effective solutions
In order to integrate our customers' needs, M3V will work as an extension of our clients' personnel to cater to their business and operating methodology to ensure efficient and successful management solutions.
M3V specialists are part of a larger network of software developers, engineers and consultants that share projects and knowledge. We rely on their efforts and enthusiasm to maintain our established standard of service for our clients.